Surya Taramandoor tablets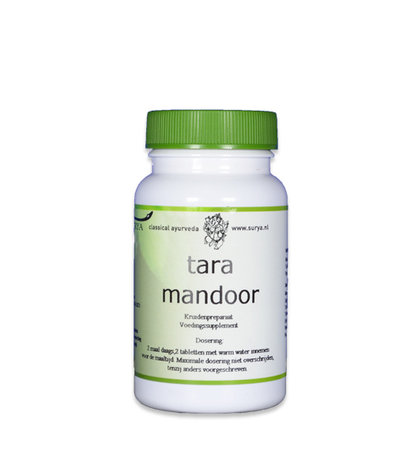 Product description
Mainly acts on the digestive system. Taramandoor works as a deepana (for stomach pain) before eating and as a pachana after eating. It increases the digestive juices. Regulates the heat in the body. Regulates Pitta, Digests Kapha and Decreases Vata.
Usage
2 times a day 2 tablets with warm water before or after meals
Ingredients
Mandoor vasma, Embelia ribes, Jaggery, Plumbago zeylanica, Trifala, Piper chaba, Trikatu
Product specifications
Article number

8249

SKU

C8249

EAN

8717496082497

Suitable for vegetarians:

Yes

Additives

No

Producent

Surya Products BV. Dit product wordt vervaardigd volgens de ontwerpnorm ISO-EN-NEN 22000 en conform het HACCP plan.
Show more
Show less