Surya Sothagni Vega caps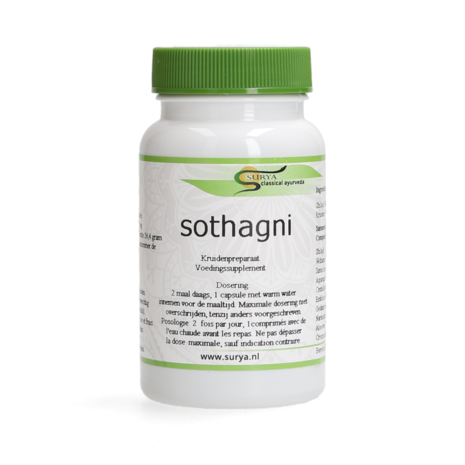 Product description
Sothagni particularly suitable for women in menopause. Cleans the blood, enriches the blood circulation and increases agni. Ensures a hormonal balance. Regulates the hormones. Vata and Kapha doshas has in a good result.
Usage
2 times a day, a capule with warm water before meals
Ingredients
Shilajit, Emblica officinalis, Withania somnifera, Godanti vasma, Saraca asoca, Nardostachys jatamansi, Asparagus racemosus, Aloe vera (L) Burm,Centella asiatica, Crocus sativus
Product specifications
Article number

8471

SKU

C8471

EAN

8717496084712

Suitable for vegetarians:

Yes

Additives

No

Capsule

Vegacaps

Producent

Surya Products BV. Dit product wordt vervaardigd volgens de ontwerpnorm ISO-EN-NEN 22000 en conform het HACCP plan.
Show more
Show less