Surya Prawal chandan tablets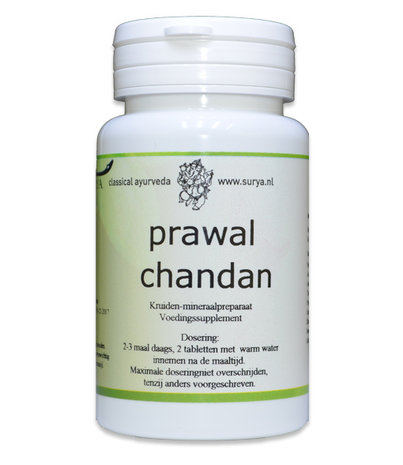 Product description
Is also called "that which breaks stones". Specially for the kidneys and renal function. Gives a good result in Vata, Pitta and Kapha doshas.
Usage
2-3 times daily 2 tablets after meals with warm water. Children 1 tablet
Ingredients
Bergenia ligulata, Sarjichar, Acacia catechu, Shorea robusta, Asteracantha longifolia, Sweta parpati, Tinospora cordifolia, Alum (Purified), Piper cubeba
Product specifications
Article number

8064

SKU

C8064

EAN

8717496080646

Suitable for vegetarians:

Yes

Additives

No

Producent

Surya Products BV. Dit product wordt vervaardigd volgens de ontwerpnorm ISO-EN-NEN 22000 en conform het HACCP plan.
Show more
Show less