Ojas Pancha guna taila - Massage Oil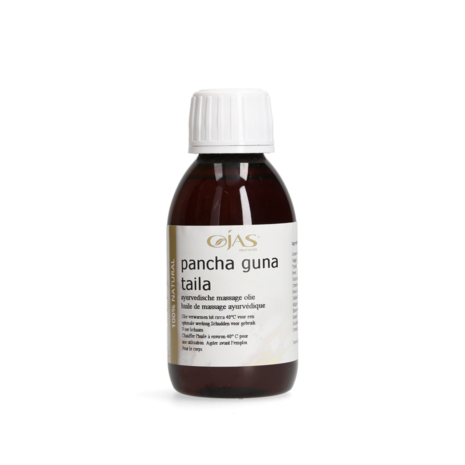 Product description
The combination of cleansing herbs with essential oils are the basis of this oil, which brings the Prana moving again. Ideal for Kapha types and for people with too much Kapha. This oil is stimulating and provocative. For body
Usage
for the body
Ingredients
Sesame oil, guggel, triphala, neem, vitex negundo, cymbogogon citrates, gerula foetida, galbaniflua, altigia excelsa, shorea robusta, kampfer, euclyptus, portulaca oleracea.
Product specifications
Article number

8339

SKU

A8339

EAN

8717496083395

Suitable for vegetarians:

Yes

Additives

No

Packaging

PET bottle free of Phthalates and Bisphenol A (BPA)

Producent

Surya Products BV. Dit product wordt vervaardigd volgens de ontwerpnorm ISO-EN-NEN 22000 en conform het HACCP plan.
Show more
Show less