Ojas Brahmi taila - Ayurvedic Oils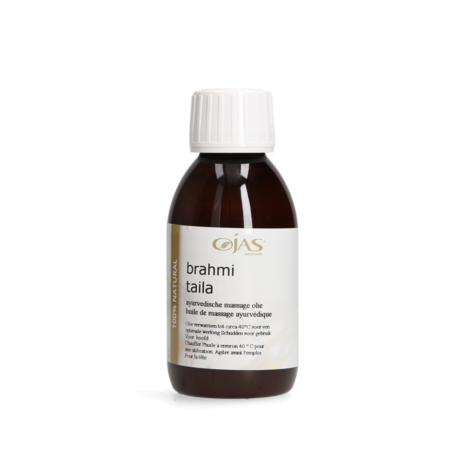 Product description
Vata, Pitta and Kapha oil for the head. Head makes it clear and calm. Increases the awareness. For the head.
Usage
Ayurvedic scalp and head massage oil.
Ingredients
Sesame oil, Glycyrhiza glabra, Milk, Bacopa monnieri
Product specifications
Article number

8119

SKU

A8119

EAN

8717496081193

Suitable for vegetarians:

Yes

Additives

No

Packaging

PET bottle free of Phthalates and Bisphenol A (BPA)

Producent

Surya Products BV. Dit product wordt vervaardigd volgens de ontwerpnorm ISO-EN-NEN 22000 en conform het HACCP plan.
Show more
Show less