Surya Arjuna Ristha - Ayurvedic Herbal Drink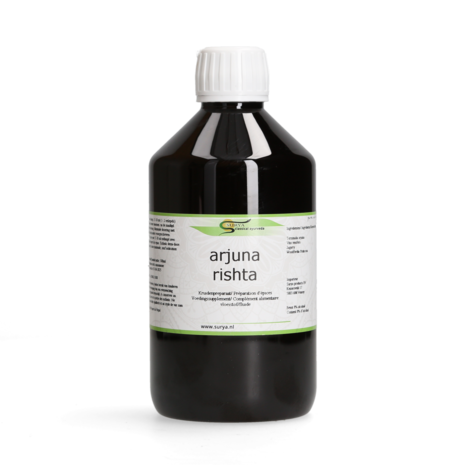 Product description
Supports the heart and has a nurturing Arjuna rishta force on heart and blood vessels. Arjuna rishta is also called a heart tonic. Arjuna promotes a good blood circulation rishta.
Usage
2 times daily 15-30 ml mix with 50 ml of hot water after the meal
Ingredients
Terminalia arjuna, Jagarry, Vitis vinifera, Woordia fruticosa
Product specifications
Article number

8006

SKU

C8006

EAN

8717496080066

Additives

No

Suitable for vegetarians:

Yes

Producent

Surya Products BV. Dit product wordt vervaardigd volgens de ontwerpnorm ISO-EN-NEN 22000 en conform het HACCP plan.
Show more
Show less